Beyond East-Martin Case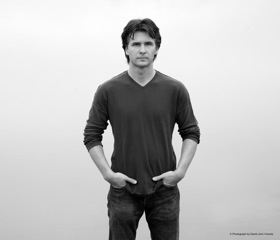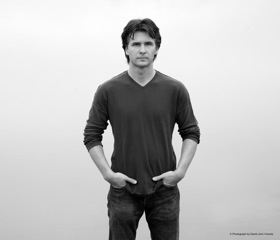 Beyond East "chronicles a man's musical interactions with the pole of the earth, how the world has changed him, and the importance of channeling multiple dialects into a cohesive, meaningful vision. Combining threads of ancient knowledge, gleaned from the Earth, and the people close to it; the result is a flavorful tapestry, almost dangerously woven with modern production standards." -Vin Jensen, Berkshire Arts, 2009.
Artists that have contributed to this recording:
Vicki Allen, Will Arnold, Dan Bissex, Tom Burns, Jean Ette, Doug Frank, Mayan Halperin, Nitzan Halperin, Oliver Hammerle, Margo Hrubec, Vin Jenson, Bill Manmone, Wendy Matheus, Maryann McCardle, Alex Owre, Mark Ragonese, F Sansone, Eran Shaysh, Pete Simoneau, Carl "Smitty" Smooth, Mary Switzer, Lynda Tallarico, Mark Sanchez, Jordan Teitelbaum Steve Tevig, Ellen Tipper, Noel Villers, Mark Webber, Aragorn Weiderhold, Pat Wroge, Larry Zucker.
Instrumentation Includes:
Laughter, Vocals, Flutes, Soprano, Alto, and Tenor Saxophones, Saz, Guitar, Acoustic and Electric Bass, Strings, Piano and Keyboards, Mbria Whistles, Bells, Metal Percussion, 1930's Ashtray Cans, Chains, Keg, Drums, Djembe, Djun Djun, Waterfall, Electronica, Wind, Glass.
All Tracks composed by Martin Case except for "Ill Shoot the Moon" by Tom Waits and "Fire on the Mountain by Mickey Hart and Robert Hunter.
All Instruments played by Martin Case except where noted.
All Tracks mixed and produced by Martin Case except Oliver Hammerle on (I'll Shoot the Moon), and Justin Galenski on (Lean Into It).
Mastered by Bennett Shapiro.
This album contains work commissioned by The Boston Conservatory of Music, Harvard University, and The Massachusetts Institute of Technology.
Some of this material was recorded at 5th Gear Studios, Abington, Massachusetts. On-site recordings performed in Boston, MA, Vermont USA and Iquitos, Peru.
With Immense Gratitude:
Berklee College of Music, The town of Bellows Falls, Pat Casale, David Correia, Trevor Doherty, Dan Dalphonse, Justin Galenski, Dwight Graves, The Halperins, Oliver Hammerle, Mickey Hart, Harvard University, Robert Hunter, The Institute of Contemporary Art (ICA), Vin Jensen, Bob and Alex Johnson, Jean Laing, The Massachusetts Institute of Technology (MIT), Chris Mekal, Alex Owre, Mark Ragonese, Bennett Shapiro, Ellen Tipper, and Tom Waits.